use your local
Dartboard Pub Finder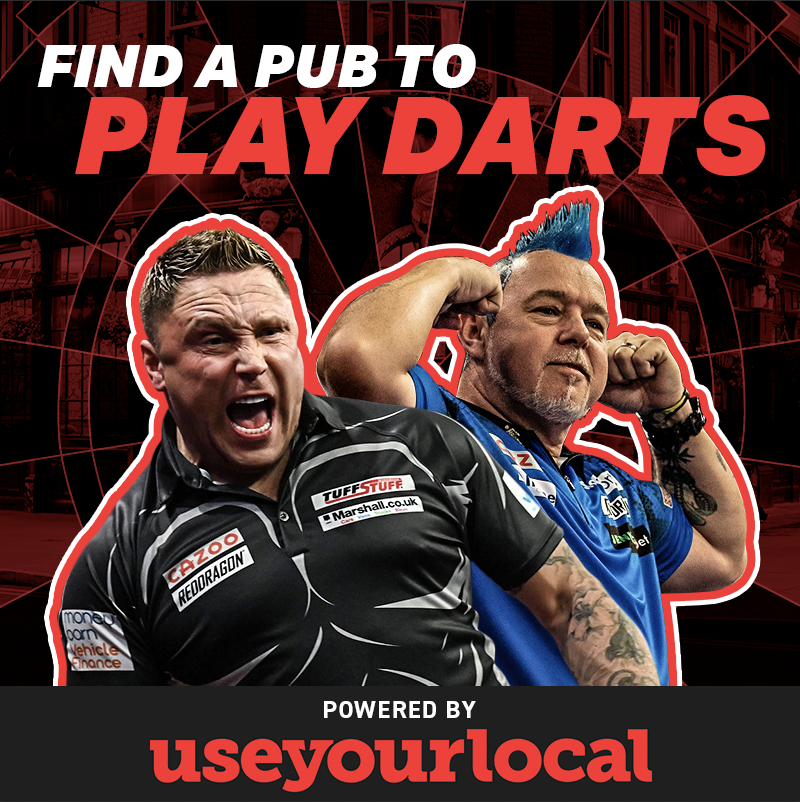 We all know that it's hard to beat a game of arrows down the pub. That's why we've joined forces with our double top mates at useyourlocal to make it as easy as possible for everyone to find a great pub with a dartboard.
If you think you know a pub that isn't listed we'd love it if you'd let your local know that they can simply go to useyourlocal, claim their pub for FREE, and let everyone know that they've got a dartboard.
Together we can help build the most definitive guide in the land, to help darts lovers everywhere.
Game on!